We are Proud to Support the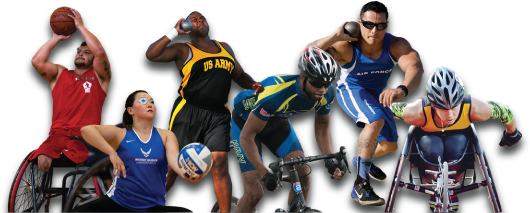 "I didn't come up here to support these athletes. The support that I get from them so far outstrips anything that I can offer that it's humbling."
–Comedian Jon Stewart, at the 2016 Warrior Games opening ceremonies

Created in 2010, The Warrior Games are defined as the ultimate competition for wounded ill and injured service members and veterans representing six branches of the military including; Army, Marine Corps, Navy/Coast Guard, Air Force, Special Operations Command and the United Kingdom.
The Paralympic event is designed to highlight the resilient spirit of our Armed Forces through the use of adaptive Sports. Participants compete for gold, silver and bronze medals in several events including; archery, wheelchair basketball, cycling, swimming, shooting, and sitting volleyball, track and field.
Adaptive sports and reconditioning activities play a vital role in helping servicemen heal through a holistic approach throughout the recovery and reintegration process: mentally, emotionally, spiritually, physically and most importantly, socially.

This combination approach not only encourages physical fitness but presents opportunities for growth and achievement. Additional benefits include a reduction in stress, higher achievement, and increased mobility and increased independence.
Previously overseen by the United States Olympic Committee, the DoD assumed the lead role for organizing the Warrior Games in 2015 to better align the event with the games core mission of playing a vital role in recovery for wounded, ill and injured service members and veterans.
In an effort to highlight the importance of adaptive sports and recovery throughout communities, Creative Business Solutions has been a long supporter of the games, with a concentrated effort in IT web development, marketing and product placement and strategic communications.
"The games are a testament to what the human spirit can do and we hope by playing an active role in the games, we challenge the world to see these athletes for their strength and resilience," said Robert Palmer, CEO, Creative Business Solutions.
Each military service will host the games on a rotating basis. The U.S. Army hosted the 2016 games for approximately 250 athletes at West Point, NY - popular comedian John Stewart served as master of ceremonies. The U.S. Navy is set to host the 2017 games in Chicago.

Highlight Video of the Games