Description.
Creative Business Solutions, Inc. was awarded a contract with the 8(a) STARS II Government-wide Aqucisition Contract (GWAC) under Constellation I. The 8(a) STARS II contract is a small business set-aside that provides flexible access to customized IT solutions from a large, diverse pool of 8(a) industry partners. 8(a) STARS, or Streamlined Technology Acquisition Resources, II is a multiple-award, indefinite-delivery/indefinite quantity (IDIQ) contract engineered to provide cutting-edge technology solutions to federal agencies from award winning 8(a) small businesses. The contract has a $10B program ceiling and a five-year base period with one, five-year option period.
The four functional mission requirement areas are:
Custom Computer Programming Services
Computer Systems Design Services
Computer Facilities Management Services
Other Computer Related Services
Industry partners are classified into two competitive constellations, both having competitive pricing and technical proficiency. Constellation II also includes industry partners with an additional industry credential, such as Capability Maturity Model Integration (CMMI) or ISO 9001 (quality management system)
The contract's base period began on August 31, 2011 through August 30, 2016. The option period of the contract is August 31, 2016, to August 30, 2021. Orders issued on or before August 30, 2021 may continue performance through August 30, 2024.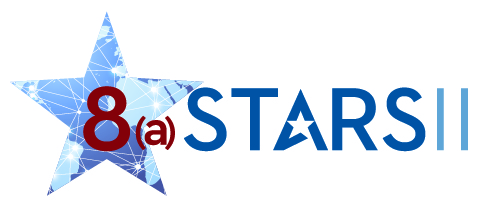 ---
Contract Number.
GS00Q17GWD2441
DUNS Number.
833041572
GSA 8(a) STARS II Contacts.
Robert Palmer, CEO
8(a) STARS II Program Manager
Nikki Jackson,
8(a) STARS II Associate Program Manager
Creative Business Solutions, Inc.
General Inquiries
---
Benefits.
8(a) socioeconomic credit transferrable to the agency
Pre-competed, easy to use contracts
Access to proven 8(a) small business technology providers
Shortened procurement lead time
A low user access fee is built into the contractor ceiling prices
Ordering Information.
Prior to issuing orders under 8(a) STARS II, federal contracting officers are required to receive training on the use of the 8(a) STARS II contract and be granted a written delegation of procurement authority from the GSA Small Business GWAC Center. Training is offered at no cost via:
A self-paced, online course;
Onsite training conferences and events;
Web or video conferences; and
Conference calls.
More on GSA 8(a) STARS II.
Please visit www.gsa.gov/8astars2 for more information.
---
---
Last Modified 22 February 2018 | CBS Corporate Communications Group.